WOODLAND ELEMENTARY SCHOOL
715 West Mulberry Avenue, Fairfax, OK 74637 Phone: 918-642-3295, Fax: 918-642-3280
Mrs. Mashburn, Elementary Principal - Ext. #201
Mrs. Sherrill, Elementary Secretary - Ext. #200
Office Hours: Monday -Thursday 7:30 am to 4:30 pm

ELEMENTARY POSITION AVAILABLE – CONTACT CLAUDETTE MASHBURN, 918-642-3295, EXT 201
SUMMER IS A GREAT TIME TO CHECK YOUR CHILD'S IMMUNIZATION RECORD!
MAKE SURE YOUR CHILD IS UP TO DATE!

Click below to view and/or print a copy of the
2019-2020 OKLAHOMA IMMUNIZATION REQUIREMENTS
MONDAY, AUGUST 5, 2019 4:00 – 6:30 PM
BACK TO SCHOOL NIGHT/MEET YOUR TEACHER

WEDNESDAY, AUGUST 7, 2019
FIRST DAY BACK TO SCHOOL


Click below to view and/or print a copy of
2019–2020 SCHOOL SUPPLY LIST PRE K – 5TH GRADE
Click below to view and/or print a copy of the 2018 – 2019
WOODLAND ELEMENTARY HANDBOOK
Please drop off Box Tops and Labels For Education
at the Elementary office!
LINK TO BOX TOP PRODUCTS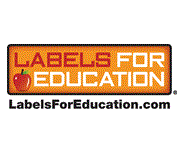 LINK TO LABELS FOR EDUCATON PRODUCTS


Our School Reach Broadcast System will be utilized to notify
parents/guardians of any ANNOUNCEMENTS, SCHOOL CLOSINGS or delays.
Parents please make sure your phone number is ALWAYS updated with the front office.
Provided below are links to local television stations
that will display school closings and/or delays.

School Closing Links